We started our activity in 2004 as a family business, with new members joining our team a little bit later. Gradually, a clear specialization of our company emerged – we are a company recruiting employees from abroad for work in Lithuania, whose main clients are Lithuanian transport companies and international truck drivers from Ukraine, Belarus, Moldova, India and many other countries, who wish to get a permit to live and work in Lithuania. Our mission is to bring them together, connect them, ensure smooth and successful cooperation.
Our company's history or how we developed
In 2004, after Lithuania joined the European Union, the development of the Lithuanian transport sector gained a lot of momentum. Transport companies began to expand rapidly, change their focus of attention from the eastern to western region, and there was a huge demand for international truck drivers. This need has encouraged a search for ways to help carriage companies to meet the staff shortage. This is how Bonus Vita was born – one of the pioneers in the field of search for drivers from third countries and their recruitment in Lithuania. Facing the specific situation of that time, complex recruitment procedures and many other challenges, we gained invaluable experience and became partners and indispensable assistants for many transport companies. Some of them have grown so much that they have become independent and no longer need our services, some are still our clients – we appreciate this very much and are happy to be able to show ourselves as their reliable partners.
Almost 20 years of work experience
We started our company in 2004. During all these years, our team faced many challenges and learnt from our own mistakes and those of others; however, this allowed us to gain valuable experience and become true professionals in our field so that we can offer all the help and guidance you may need.
Special attention to each customer
Our clients include small, medium and large transport companies and long-haul drivers from many countries worldwide. We value the trust of each of our clients and always strive to earn their confidence as reliable partners. We pay special attention to everyone who wishes to work with us.
Smooth recruitment process and integration of employees
We aim to ensure the smoothest and highest-quality process of employee selection, document processing, recruitment and integration. Even after a meticulous selection process, the risk of not being suitable for the position still exists. Understanding this, we cooperate with the potential employee, the employer, and our other partners to ensure additional highest quality training, smooth integration and significant benefit for both parties.
Timely response
We are ready to respond quickly, no matter what kind of help you need. We will try to figure out the situation by attentively listening and providing professional recommendations. We can join the process of hiring employees from abroad at any stage. Depending on your needs, we can help you at all stages of employee selection, document management, recruitment and integration processes.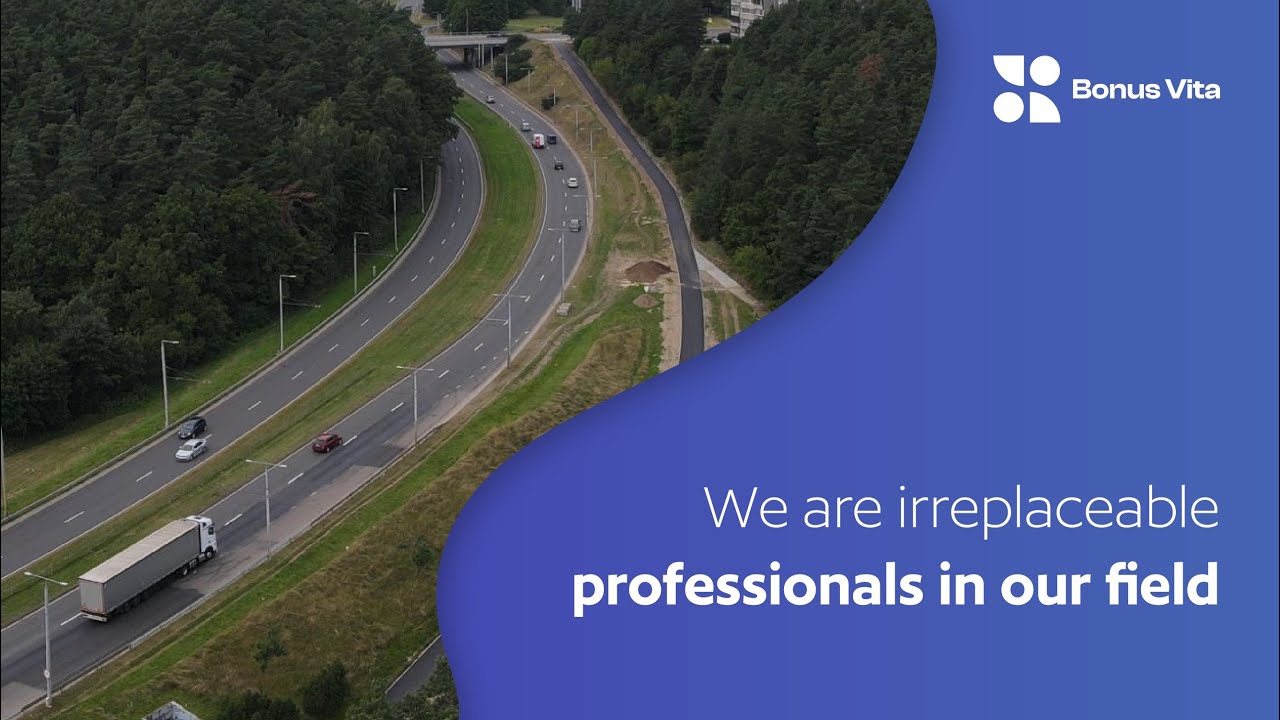 Bonus Vita – your reliable assistant
During almost 20 years of activity, we have overcome many challenges, gained invaluable experience and now we are professionals in our field, who can become irreplaceable assistants for both foreigners who want to get a job in Lithuania and logistics companies looking for employees from abroad.
We have assembled a team of highly qualified employees who listen to the needs of customers. Our experience of many years, values we cherish, and customer feedback give confidence to our future partners.
In order to ensure the best quality of services for our clients, we participate in the entire process – we do not only find an employee, but we constantly cooperate with the employee and the employer as well as with external partners seeking to ensure maximum quality of training, smooth integration and efficient work.